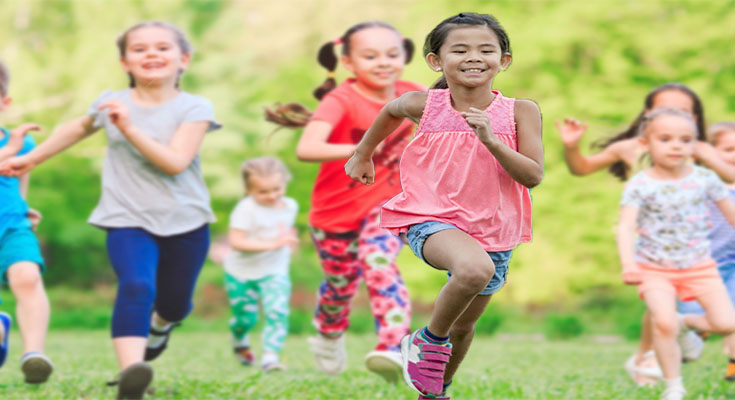 Playing inside or out, the benefits of physical activity for children are enormous. With many different opportunities every day to help your child to learn and grow, being active is one of the most important. Right from birth, a baby is active at their own level, and this continues through all a child's developmental stages.
While most young children require little encouragement to be physically active, it helps to have a few activities and ideas up your sleeve to tempt them with if required. As well as sharing these ideas below, we've also made a list of the key benefits of physical activity for children too.
Key Benefits of Physical Activity for Children
Like adults, children learn new skills by doing them. The early years of a child's life are crucial for their development and in helping them develop the important skills they'll need both now and into the future. For a young child, physical activity involves mostly playing, and it is vital that we support a child's urges and play patterns by providing a suitable play environment.
We know that active movement also helps little (and big) bodies in many ways, including:
Maintaining a healthy body weight – it is well known that a sedentary lifestyle often results in weight gain.
Communication and interpersonal skills – through play, children learn about how people interact with one another. Role modelling things such as sharing toys and waiting turns to your child can help with this.
Mental health – being active
…
Physical Activity is crucial for Childrens Development

Read More